Religion, Theology & Philosophy

Bring a world of Religion, Theology, and Philosophy into your classroom this semester.
Religion is deeply tied to many things: culture, history, politics, and regional influence. Guest speakers can discuss the role of the church in the revolution in Nicaragua, or about the Lutheran heritage of the German colonizers in Namibia. Religion, theology, and spirituality are topics that extend across all Augsburg CGEE's locations and community connections.
Majors and minors that would be a good match for this topic includes:
Religion, Public Theology and Leadership, Philosophy and others!
Sample List of Speakers
Please note the speakers who are listed here are only a sample of the larger number of diverse speakers we have available. ​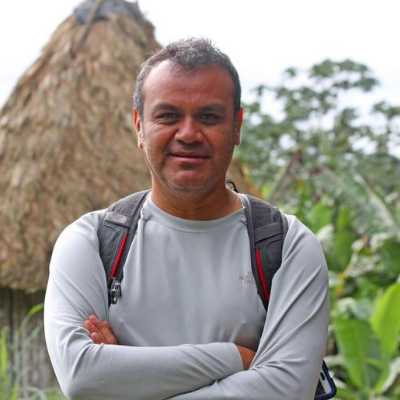 César Acevedo, Global Instructor
CGEE El Salvador and Costa Rica
César is the site coordinator in El Salvador and works with programs in Costa Rica and elsewhere. He was born in El Salvador but in 1982 due to the political repression, César and his extended family were forced to leave El Salvador. He lived in exile in Canada until returning to El Salvador in 1994. In Canada, he maintained close contact with the situation in El Salvador, primarily through his work with the El Salvador Ethno-Cultural and Humanitarian Society and the Base Christian Community in Exile. While In Canada, César received a Social Work Diploma from Grant MacEwan University. In El Salvador he studied Latin American Social Work at the Salvadoran Lutheran University and In 2012, César completed two years of a Master's Program in Political Science at the Central American University (UCA). In 2018, César began exploring Colombia as a possible destination for CGEE customize programs and beginning in the Spring 2021, César travels with our Central American Semester Program to Cuba for a two week visit as part of the Religion 366 class. Given Cesar's experience he would feel comfortable addressing the following topics: Salvadoran Migration and Christian Base Communities formation and its impact on social change.
Mark Lester
Director of CGEE Central America
Global Faculty Nicaragua
In 1994 he was asked to represent the Winds of Peace Foundation (WPF) in Nicaragua, which led to a contract between WPF and Augsburg University to manage the foundation's activities in Nicaragua. In that capacity he helped establish the strategic direction of the foundation, and has vetted hundreds of projects aimed at supporting rural women, indigenous peoples, initiatives aimed at improving the quality of education in Nicaragua, and institutional strengthening and credit for cooperatives. In March 2020 he was named CEO of the foundation.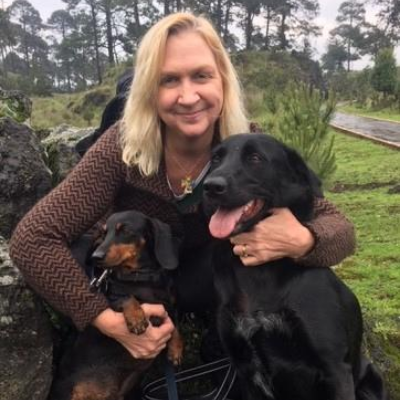 Ann Lutterman-Aguilar
Director of CGEE Mexico
Global Instructor Mexico
Ann loves teaching experientially through CGEE, as well as helping to design new programs and oversee an intercultural education effort. She is proudly a dual citizen of Mexico and the U.S.A., who has been working in Cuernavaca, Mexico with Augsburg's Center for Global Education & Experience (CGEE) since August 1993. The primary fields she teaches in are Religion; Gender, Sexuality, & Women's Studies, and Intercultural Communication. Ann earned her doctorate from the University of California at Berkeley, her masters from Yale Divinity School, and her undergraduate degree from Earlham College after spending a wonderful year at Oberlin College. She also completed graduate work and a certificate program in Intercultural Communication from the Summer Institute of Intercultural Education. She is also a Qualified Administrator of the Intercultural Development Inventory (IDI), as well as a Qualified Facilitator of the Global Competence Certificate (GCC).
List of publications coming soon.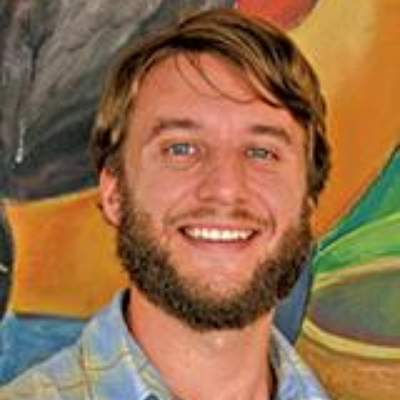 Joseph Connelly, Experiential Education Specialist
CGEE Nicaragua and Costa Rica
Joseph Connelly was born and raised in New Jersey. His first experiences with International Education came while studying at Siena College. Joe was a participant on the CGEE Central America Semester in the fall of 2004, an experience that drastically changed his life and the direction of his studies. He then went on to do a second semester abroad in Ecuador where he continued to perfect his Spanish and knowledge of Latin America. Joe has worked with CGEE since 2006. After working as an intern for the Central America Semester, he went on to work as the Study Abroad Facilitator, a position he would hold for over 5 years. Currently Joe splits his time between leading short term travel seminars in Nicaragua, Costa Rica, and Guatemala and with doing CGEE recruiting work in the United States. Joe's interest and expertise in issues of Faith and Justice have led him to do extensive trip leading for Jesuit and Franciscan Universities and Colleges. In addition to his work with CGEE, Joe has also worked as a facilitator consultant for the Canadian Social Enterprise called WE, leading youth leadership training in both Nicaragua and Ecuador. Joe lives in Managua with his wife Eliett and their twin daughters Claire and Grace.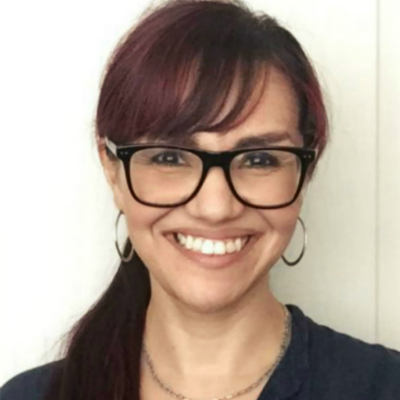 Karina Vargas, Global Instructor
CGEE Costa Rica
Karina Vargas is Costa Rican, educator and feminist theologian. She holds a master's degree in Global Leadership and a master's degree in Studies of Social and Family Violence. She has worked for more than 15 years in formal and non-formal educational settings, accompanying leaders in different communities with perspectives to dialogue. She also accompanies a group of young migrants and asylum seekers in Costa Rica, where she resides.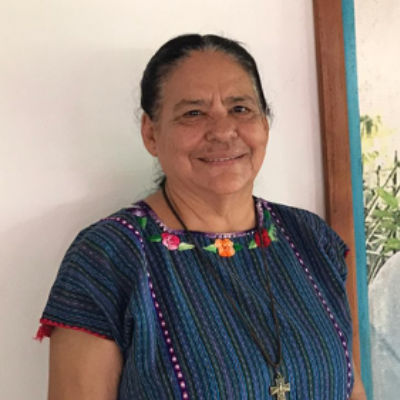 Sister Rosa
El Salvador
Sister Rosa is from El Salvador. She is one of the founders of
La Pequeña Comunidad
congregation. She, along with her other sisters, wanted to serve the Salvadoran people who were suffering at the time due to the political unrest. In order to do that freely they decided not to have any canonical link to the Vatican. Sister Rosa has worked with the Salvadoran Christian Communities in different part of the country, she also has accompanied Salvadoran communities living in exile, mainly in the United States, Canada, Mexico and Nicaragua. Currently, she is living and working in
Nueva Esperanza
Community, a community of Salvadoran who returned to the country after living in exile for several years in Nicaragua, Panama and Honduras. She knows the history and formation of the Christian Communities, History and Legacy of Monseñor Romero and of course, the participation of women in the church.
---
To discuss your organization's needs, or to enhance your classroom, please complete
the request form
to discuss options and to hear more about all of the speakers available. We look forward to working with you!