Social Justice & Advocacy

Bring a world of Social Justice and Advocacy into your classroom this semester.
This page is under construction. Check back soon!
Majors and minors that would be a good match for this topic includes:
Environmental Studies, Social Work, Urban Studies, Culture & Social Justice, Peace & Global Studies, Youth Studies, and more!
.
Sample List of Speakers
Please note the speakers who are listed here are only a sample of the larger number of diverse speakers we have available. ​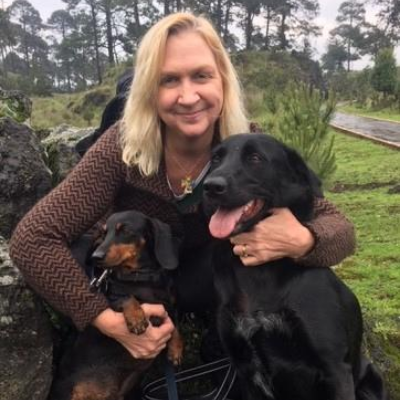 Ann Lutterman-Aguilar
Director of CGEE Mexico
Global Instructor Mexico
Ann loves teaching experientially through CGEE, as well as helping to design new programs and oversee an intercultural education effort. She is proudly a dual citizen of Mexico and the U.S.A., who has been working in Cuernavaca, Mexico with Augsburg's Center for Global Education & Experience (CGEE) since August 1993. The primary fields she teaches in are Religion; Gender, Sexuality, & Women's Studies, and Intercultural Communication. Ann earned her doctorate from the University of California at Berkeley, her masters from Yale Divinity School, and her undergraduate degree from Earlham College after spending a wonderful year at Oberlin College. She also completed graduate work and a certificate program in Intercultural Communication from the Summer Institute of Intercultural Education. She is also a Qualified Administrator of the Intercultural Development Inventory (IDI), as well as a Qualified Facilitator of the Global Competence Certificate (GCC).
List of publications coming soon.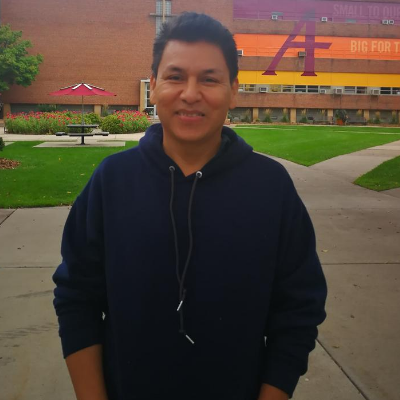 Juan Carlos Lopez, Global Instructor
CGEE Nicaragua & Costa Rica
Juan Carlos is a Nicaraguan and graduated from the Central American University in Managua with a degree in English translation. Before joining CGEE, Juan Carlos worked for 6 years at the El Limon Mine in Nicaragua for a Canadian gold-mining company initially as a translator and later as manager of the procurement department. He joined the CGEE as a Study Abroad Facilitator for the Central America Semester Program in August of 2001. In 2005 he started leading short-term customized trips in Nicaragua and since 2011 he has led trips in Costa Rica as well. Juan Carlos is very passionate about Social Justice issues and loves being part of students' learning process and the connection they develop with people and the Central America region. In addition to his work with the CGEE, Juan Carlos has worked with exchange programs through churches and has accompanied doctors and dentists from the US who come to provide free medical and dental consultations for rural Nicaraguans. Juan Carlos is married and has a lovely wife, a daughter who is currently studying at Augsburg and two teenage sons.
Susan Peacock
Manager, CGEE Customized Programs
Guatemala, Mexico, Cuba, El Salvador
Since rejoining the CGEE staff in 2012, Susan Peacock has been particularly excited by opportunities to bring her expertise in human rights, peace-building, and public policy advocacy to bear on new program development. Susan previously served as the coordinator of CGEE's Mexico program from 1987 to 1991. During the intervening years, she worked at the Committee on Human Rights of the National Academies of Sciences, Engineering and Medicine, the Washington Office on Latin America, The National Security Archive at George Washington University, and the Guatemala Human Rights Commission. She also directed the Global Education and Advocacy Office of the United Church of Christ (UCC) and the Christian Church (Disciples of Christ).
Susan has two master's degrees, one in Conflict Transformation (specializing in Trauma Awareness and Resilience) from Eastern Mennonite University and another in International Administration from the School for International Training Graduate Institute. She earned a B.A. in Political Science and a Peace and Conflict Studies Certificate from Earlham College. In addition to these degrees, she is a Qualified Administrator of the Intercultural Development Inventory (IDI). She is the author of two books, In Search of Hidden Truths about efforts to get the U.S. government to declassify human rights information about cases of people who "disappeared" in Honduras and Hidden Powers in Post-Conflict Guatemala about organized crime, corruption, and impunity in that country.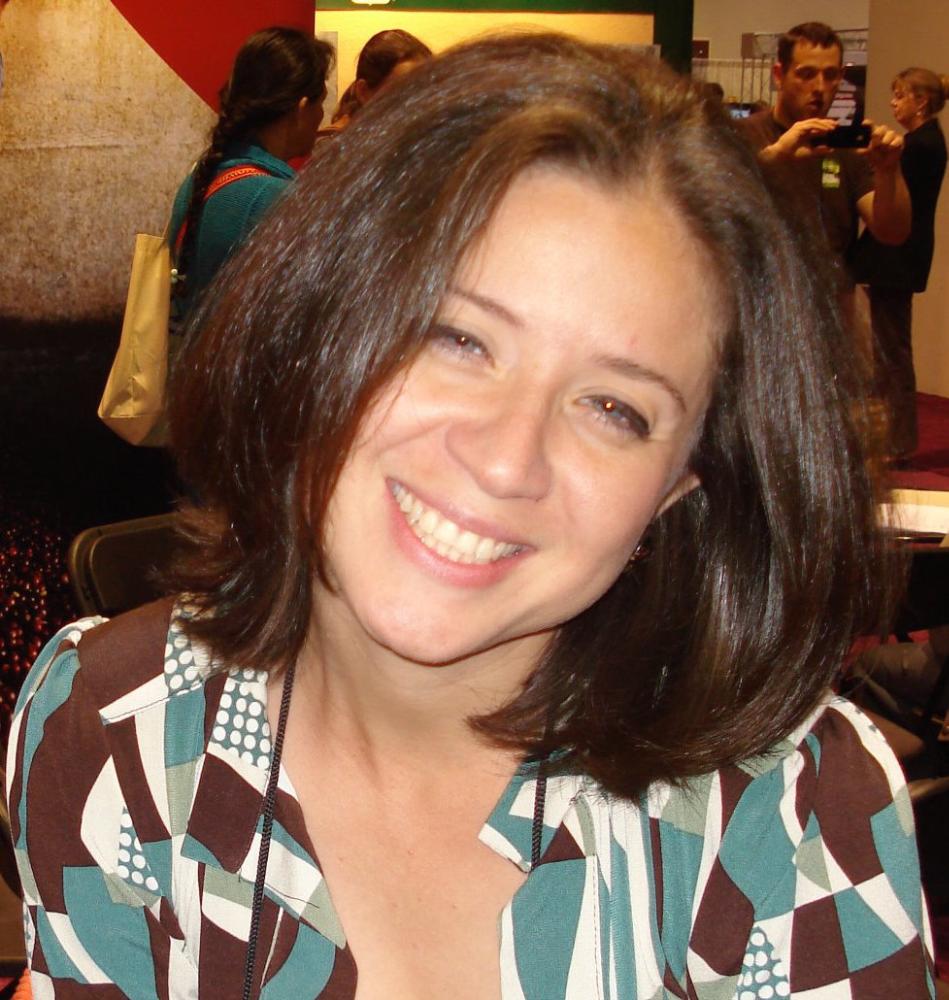 Elisa Vanegas, Global Instructor
CGEE Nicaragua & Costa Rica
Elisa holds a Licentiate in diplomacy and international relations and a master's degree in rural sustainable development from the National Autonomous University. Elisa has worked for cooperatives and the Nicaraguan Government in the Ministry of Family Economy.
Mark Lester
Director of CGEE Central America
Global Instructor Nicaragua
In 1994 he was asked to represent the Winds of Peace Foundation (WPF) in Nicaragua, which led to a contract between WPF and Augsburg University to manage the foundation's activities in Nicaragua. In that capacity he helped establish the strategic direction of the foundation, and has vetted hundreds of projects aimed at supporting rural women, indigenous peoples, initiatives aimed at improving the quality of education in Nicaragua, and institutional strengthening and credit for cooperatives. In March 2020 he was named CEO of the foundation.
The work with cooperatives has involved managing a team that conducts continuous research about the rural realities from the perspective of people at the grassroots, which is then translated and published on the foundation's webpage; holding annual certificate programs for cooperative leaders, adapting the principles of LEAN and Open Book Management to local realities; managing a loan portfolio that has lent out a total of $13.5 million since 1997, with a loan loss rate of under 2%.
Mark received his B.A. in Philosophy from St. Pius X Seminary in Erlanger, Kentucky and his M.A. in Theology with a concentration in Scripture from Mt. St. Mary Seminary in Emmitsburg, Maryland. Mark is married to Anne McSweeney, an independent translator and educator, who has frequently served as a consultant for CGEE trips and semester program courses in Nicaragua. They have two children, Marcos Roque, an alum of Augsburg, and Maura Rene, a graduate of Boston College.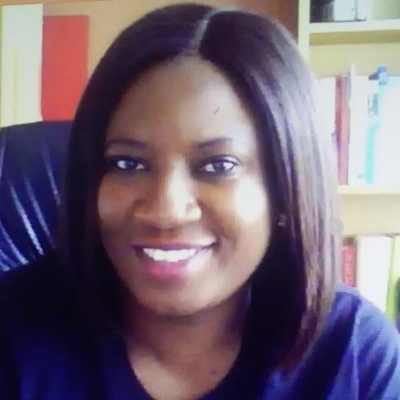 Albertina Shifotoka
Director of CGEE Southern Africa
Global Instructor Namibia
Albertina is the Site Director for the Center for Global Education and Experience (CGEE) for Southern Africa (Namibia). She provides leadership to the faculty and staff at the Southern Africa campus and ensures the implementation of the Augsburg college policies at this campus. Albertina is the instructor for the course "Racism and resistance in Southern Africa and the United States – struggles against colonialism, apartheid and segregation. Albertina also leads Short and Customised programs to Southern Africa. She joined CGEE in 2015 and committed to offering an unforgettable global experience to all our students, staff and faculty that will get a chance to visit the Southern Africa Campus.
Albertina holds a Master's Degree in Leadership and Change Management from the Polytechnic of Namibia, as well as a Master's Degree in Development studies, majoring in population studies, poverty and social policies from the Institute of Social Studies in The Hague, The Netherlands. She is further certified in Econometrics and on Strategic Project Management. Albertina undergraduate degree is in Education, with a major in adult and non-formal education from the University of Namibia. Albertina worked for the University of Namibia as a researcher for eight years. During this time, Albertina conducted research studies in various areas such as Community Based Natural Resource Management, Urban poverty and service delivery, awareness on climate change, migration and poverty, political development in Southern Africa, gender-based violence and contributory factors to road crashes in Namibia, among many others. In 2009, Albertina worked for the Motor Vehicle Accident Fund of Namibia as a senior Research and data officer, responsible for coordinating the Fund's research projects and managing organizational information.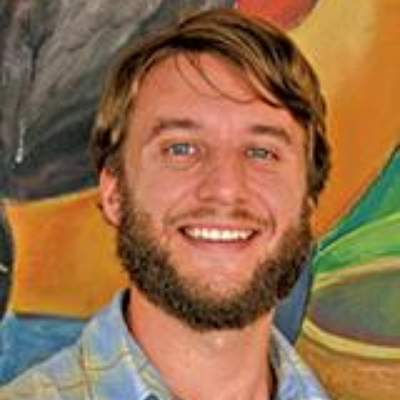 Joseph Connelly, Experiential Education Specialist
CGEE Nicaragua & Costa Rica
Joseph Connelly was born and raised in New Jersey. His first experiences with International Education came while studying at Siena College. Joe was a participant on the CGEE Central America Semester in the fall of 2004, an experience that drastically changed his life and the direction of his studies. He then went on to do a second semester abroad in Ecuador where he continued to perfect his Spanish and knowledge of Latin America. Joe has worked with CGEE since 2006. After working as an intern for the Central America Semester, he went on to work as the Study Abroad Facilitator, a position he would hold for over 5 years. Currently Joe splits his time between leading short term travel seminars in Nicaragua, Costa Rica, and Guatemala and with doing CGEE recruiting work in the United States. Joe's interest and expertise in issues of Faith and Justice have led him to do extensive trip leading for Jesuit and Franciscan Universities and Colleges. In addition to his work with CGEE, Joe has also worked as a facilitator consultant for the Canadian Social Enterprise called WE, leading youth leadership training in both Nicaragua and Ecuador. Joe loves to spend time with his wife Eliett and their twin daughters Claire and Grace.
---
To discuss your organization's needs, or to enhance your classroom, please complete
the request form
to discuss options and to hear more about all of the speakers available. We look forward to working with you!