Sustainable Development & Environmental Justice

Bring a world of Sustainable Development & Environmental Justice into your classroom this semester.
This page is under construction.
Majors and minors that would be a good match for this topic includes:
Environmental Studies, Urban Studies, Social Work, and more!
.
Sample List of Speakers
Please note the speakers who are listed here are only a sample of the larger number of diverse speakers we have available. ​
Mark Lester
Director of CGEE Central America
Global Instructor Nicaragua
In 1994 he was asked to represent the Winds of Peace Foundation (WPF) in Nicaragua, which led to a contract between WPF and Augsburg University to manage the foundation's activities in Nicaragua. In that capacity he helped establish the strategic direction of the foundation, and has vetted hundreds of projects aimed at supporting rural women, indigenous peoples, initiatives aimed at improving the quality of education in Nicaragua, and institutional strengthening and credit for cooperatives. In March 2020 he was named CEO of the foundation.
The work with cooperatives has involved managing a team that conducts continuous research about the rural realities from the perspective of people at the grassroots, which is then translated and published on the foundation's webpage; holding annual certificate programs for cooperative leaders, adapting the principles of LEAN and Open Book Management to local realities; managing a loan portfolio that has lent out a total of $13.5 million since 1997, with a loan loss rate of under 2%.
Mark received his B.A. in Philosophy from St. Pius X Seminary in Erlanger, Kentucky and his M.A. in Theology with a concentration in Scripture from Mt. St. Mary Seminary in Emmitsburg, Maryland. Mark is married to Anne McSweeney, an independent translator and educator, who has frequently served as a consultant for CGEE trips and semester program courses in Nicaragua. They have two children, Marcos Roque, an alum of Augsburg, and Maura Rene, a graduate of Boston College.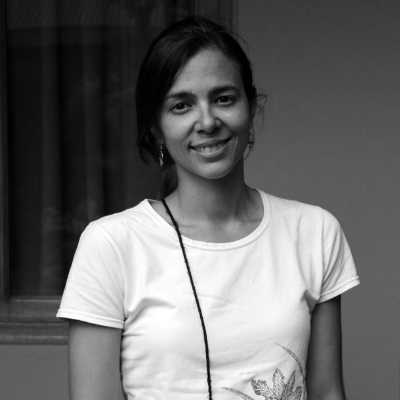 Fernanda Soto Joya, Global Instructor
CGEE Nicaragua & Guatemala
Fernanda Soto Joya is a Honduran/Nicaraguan anthropologist. She earned her PhD from the University of Texas at Austin. Soto has conducted research among mestizo and indigenous communities in the Caribbean Coast of Nicaragua and Honduras. Her work has focused on issues of political identity, political memories, land rights, and territorial governance. In her academic work she underlines how gender, racial, and class inequalities in Central America are deployed and embodied when remembering the past or defending rights in the present. For instance, her HIS/WST 355 course explores the construction of race, class and gender in Guatemala, as a necessary step to understand how racism has been configured in Central America and is part of people's baggage when they migrate to the US. Fernanda is an Instructor and Project Coordinator for Augsburg CGEE in Central America. List of publications coming soon.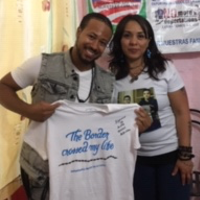 Ana L.
Community Leader
Mexico
Ana L. is the founder of
Deportados Unidos en la Lucha
(United Deportees in the Struggle) in Mexico City. She was deported after having worked in the USA for 16 years. She lived in Chicago, where she became a union organizer and community organizer in general for the Latinx population. When she was deported to Mexico, Ana was separated from her children, who were born in the USA and therefore U.S. citizens. She founded
Deportados Unidos
in order to organize among returnees and deportees from the U.S. and provide assistance to others who were suddenly removed from the places they called home and separated from their families. Ana talks about her own experiences of crossing into the USA without documents, her organizing work in Chicago, and her subsequent deportation and current organizing work in Mexico.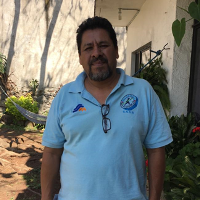 Ismael C.
Former Migrant Worker & CGEE Driver
Mexico
Ismael is married and the father of three children, of whom he is very proud. He built his own house on land that he was able to purchase as a result of having worked in the U.S. as a migrant when he was younger. He first went to California with his family as a child and then later returned to work as a young adult. Ismael will share his testimony of crossing the border, adjusting to life in the US and then the cultural shock of coming back to Mexico. He will also discuss the ways in which his perspectives on gender have changed. He is currently a taxi driver and one of the drivers of CGEE Mexico study abroad programs.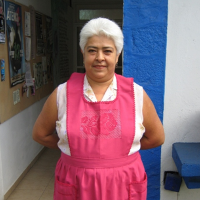 Concepción ("Conce") S.
Community Leader
Mexico
Concepción ("Conce") is a leader in the Base Christian Community (BCC) movement that was founded by the first wave of Latin American liberation theologies. Due to her own empowerment through liberation theologies, Conce's family participating in an important land struggle that succeeded in providing free land for homes to her and other migrants from rural parts of Mexico where there were no jobs. She speaks about her theology and how it inspires her to continue to work for social change.
---
To discuss your organization's needs, or to enhance your classroom, please complete
the request form
to discuss options and to hear more about all of the speakers available. We look forward to working with you!